295 MacPherson Squadron
Royal Canadian Air Cadets
74 James Street, PO Box 128
Parry Sound, Ontario, P2A 2X3
(705) 746-5993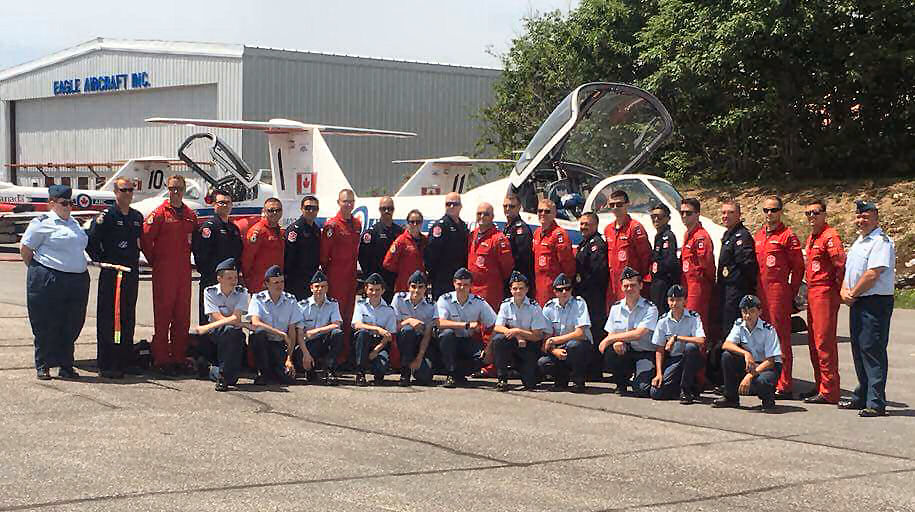 76 years in Parry Sound!
CADET ORDER OF DRESS
Uniform FAQ's (what goes where)
Open to Ages 12 - 18
Gliding - Marksmanship - Summer & Winter Camping
Canoeing - Biathlon - Abseiling - Wilderness Survival
Leadership - Teamwork - Community Service
Summer Training Opportunities Across Ontario
Earn Volunteer Hours for High School
There are NO registration fees or dues to join the Cadet program.
Upon joining, uniforms and accoutrements are provided FREE OF CHARGE. Cadets and parents are encouraged to participate in, and contribute to, fundraising on behalf of the Local Sponsoring Committee and League, to offset costs not covered by Department of National Defence.